Top summer event 2017 on Adriatic - Martinis Marchi summer party
Details

Written by

mare
Preparing top summer party for Martinis Marchi is for sure is one of the most exciting and thrilling highlights of our summer events. We've heard a lot of good feedback that it is the best summer event on Adriatic and WOW, that makes us so happy. Although preparing takes imagination, work and preparation but for sure we enjoy in every step of that way. This is our short story of Martinis Marchi Summer Party 2017...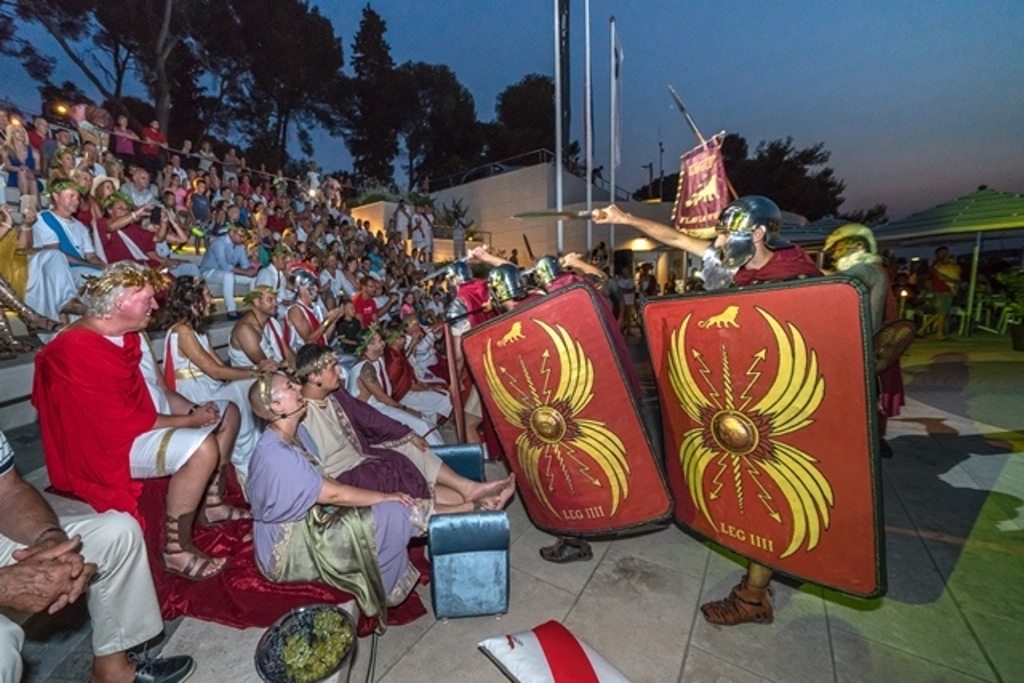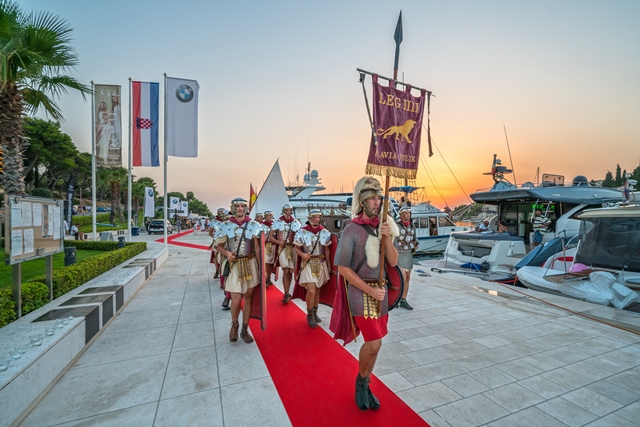 Have you heard about Martinis Marchi Hotel,

located in a historic castle in Maslinica on the island of Šolta's west coast? Place which vividly evokes visions of sparkling blue waters and a landscape dotted with olive trees.

.. In short, place that for sure can be called heaven on earth, especially during those lazy summer days&long nights. Ideal for all kinds of events, private, business events and above all destination weddings which we LOVE organizing. But that is some other blog topic
J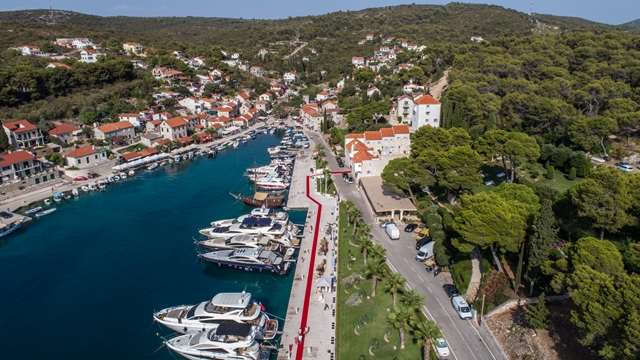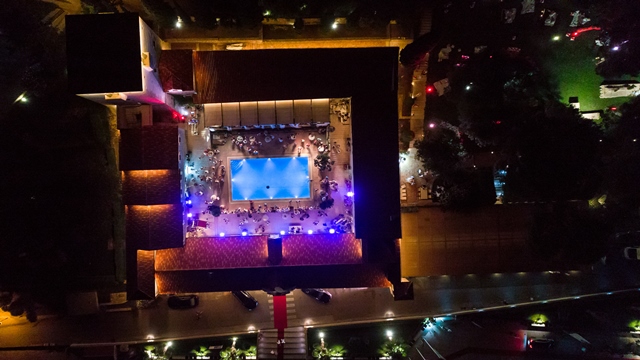 So, every year Martinis hosts their annual summer party, always with different theme and program. Last few years we have the opportunity to organize it all and so for 2017 we decided to honor the lavish and extravagant life of Ancient Rome. The event lasted for two days over the first weekend in August, and was packed with various activities from sport to luxury so all guests during the day could feel pampered and fulfilled - from SEA BOB luxury sea-toy rides for adventurous spirits to leisure slow rides in beautiful vintage cars around the island and for those more Bond types, fast&furious BMW with iPerformance spoiled their dreams while others just enjoyed in the Marina with Sunseeker chill. Luxury comes with art and fine things so it was only natural to host truly unique and famous artist from Brač – Ivica Jakšić Čokrić PUKO and his exhibition Towards a Renaissance which was overall creative as the artist himself. After the exhibition the guests just had enough time to check what the Roman village in front of the hotel has to offer to complete their Roman outfits. By the time the Roman guard called for gathering on the Marina square, togas and romans were everywhere and the sight was just spectacular!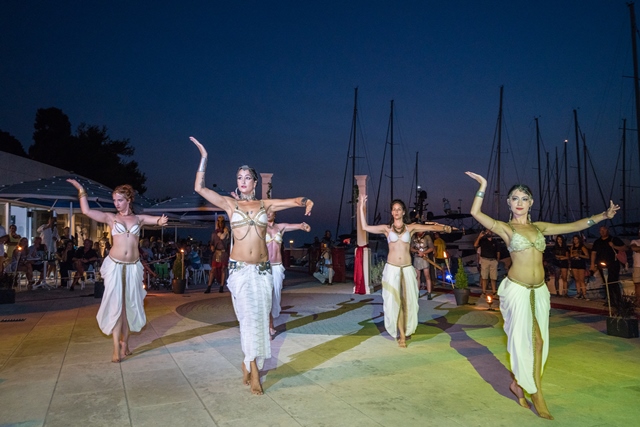 The Emperor and his people enjoyed in the dynamic program. Right below the stars, on a hot summer night the atmosphere was stired by beautiful belly dancers, fire acrobats, real gladiator fights and Roman legion shouts. It was as real as it gets. Lucrative feast continued in the beautiful gardens of the Martinis Marchi where we created a luxury picnic; seating was on blankets and pillows, the air was filled with sounds of harp and flute, banquet was accompanied with champagne and vine and every so often the guests were surprised with the areal silk dancers who were almost unreal as they were fairies.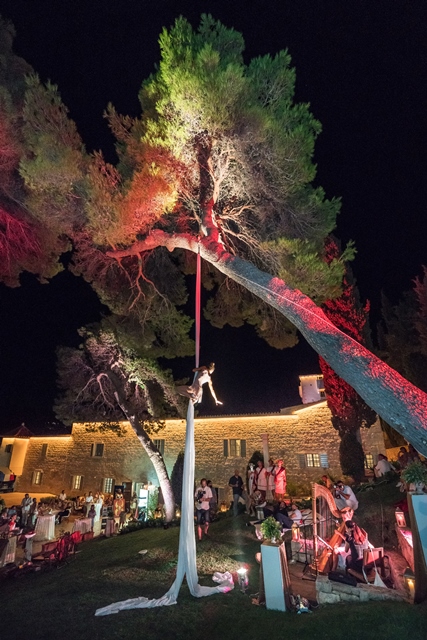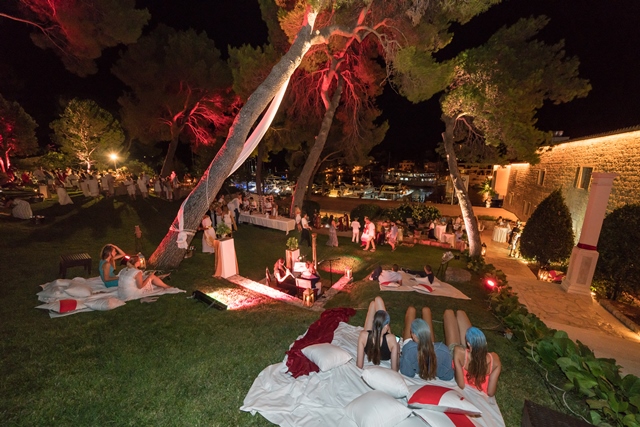 But what is a summer party without DJ and a splash?!? So, after diner the doors of the pool area opened with soft tones of Rome wasn't built in a day which was a kick off for our artistic swimmers who opened the wet dance floor. London fashion week would envy us on that event after we hosted a fashion show of talented Croatian designer Anamarija Asanović whose models&creations were just gorgeous. A lot of cocktails, cigars, music and a full dance floor of happy people really made it a top summer event! Rest of the surprises we won't tell but If you are somewhere on Adriatic during August, check the event topic on Martinis Marchi web and try to catch the ticket for this summer!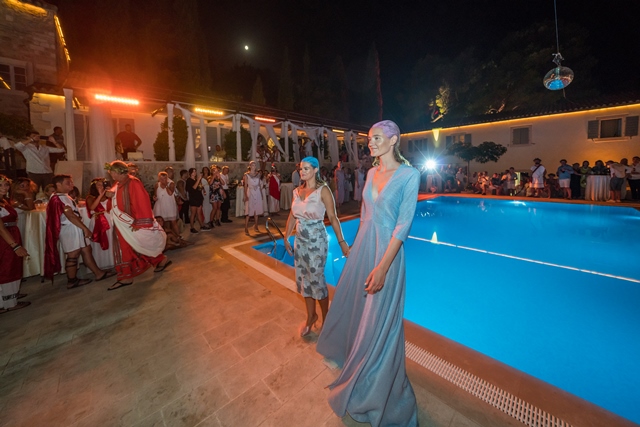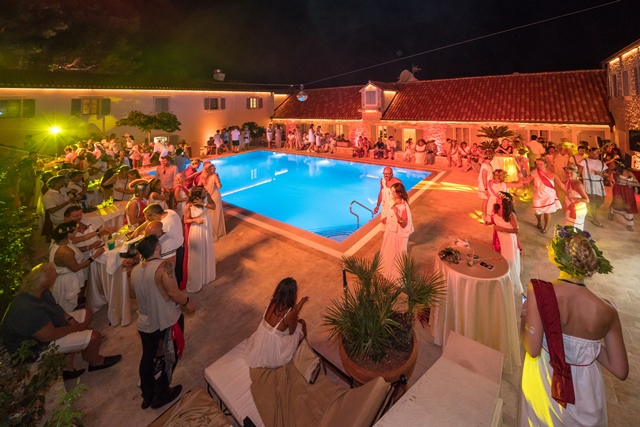 Happy people, see you there!
Here is a link on one really good article with pictures if you are still thirsty.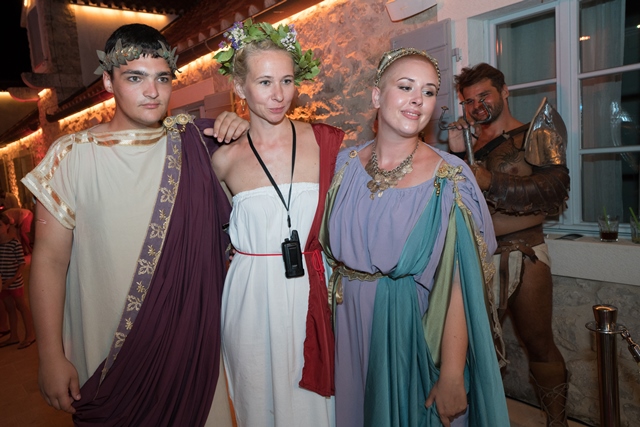 And that's me with the Emperor and his lovely wife :)

Love, Marija