Vis - island where you will experience love all over again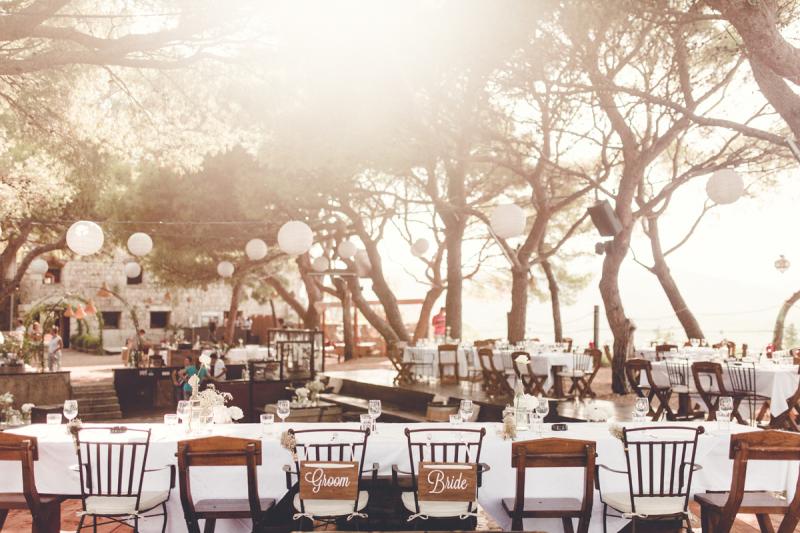 Details

Written by

mare
Romantic, bohemic, energetic, fulfilling, transmitting love! Paradise for nature lovers, adventurers, freethinking romantics!


Of all Croatian islands,
Vis
is for sure the most
mysterious and most distant one.
As it was locked away for long time serving as Military Base for Yugoslavian National Army, the isolation has halted the development and drowe of much of the population in search of work. As the Wheel of Fortune turns in recent years this isolation has become its drawcard as a tourist destination.
Washed by the cleanest seas in the Med, Vis offers
wild nature, gourment delights, authenticity, romance and peace
.
The Island is littered with the leftovers of previous visitors, Greeks & Romans, as well as pretty old forts among the pine trees, built by the Austrians and the British.
One of them is
Fort
George.

Incredibly romantic & inspiring place for weddings & events.
This magical 200 years old medieval English fort is build on a hill, hidden behind thick pine trees around 4km from the town of Vis.
The view on the endless Adriatic sea is just breathtaking.
On the top there is a massive stone floor terrace - often serving as
Reception area
.
The
Garden area
is just open space, just imagine your closest people under the starlight & pine trees...
Centre point is drained stone pool often serving as a dance floor.
Should we mention that the
Food&Beverage
served in this gem are all delicious specialities from the Island!
The Island has so many secret beaches and spots for tailor-made romantic getaways for you & your guests that we can hardly imagine staying less than 3 days in this paradise.
Ideal for passionate & romantic lovers.
Often called Robinson Crusoe Island, Vis urges for tailor-made active daily excursions which we love to prepare but that is wholly new topic.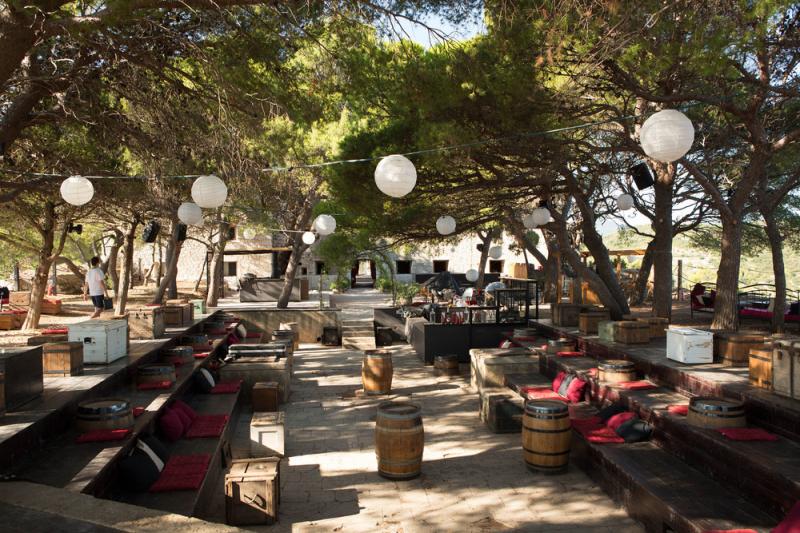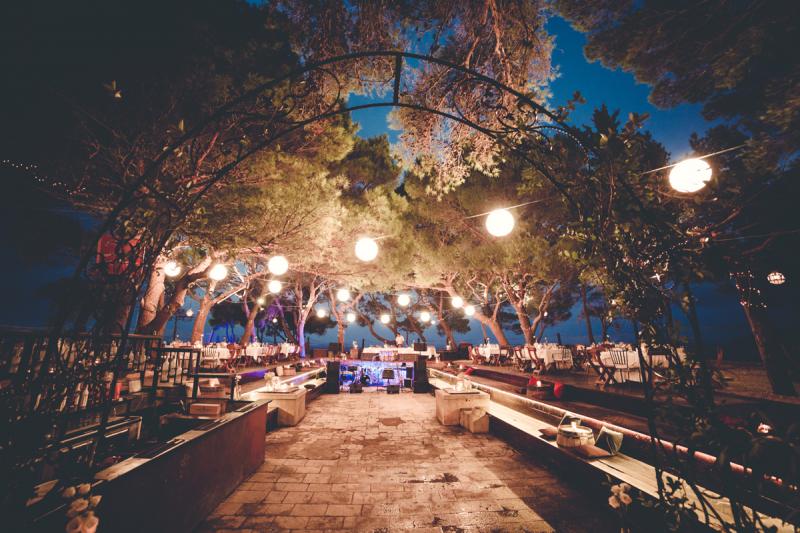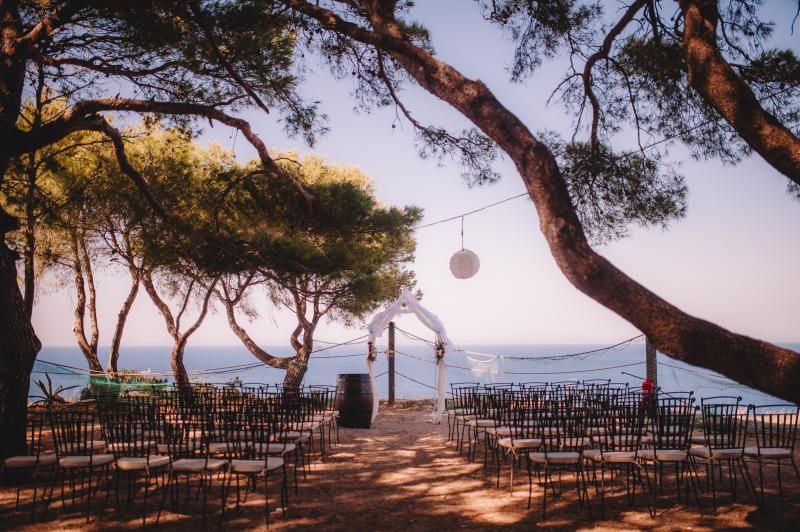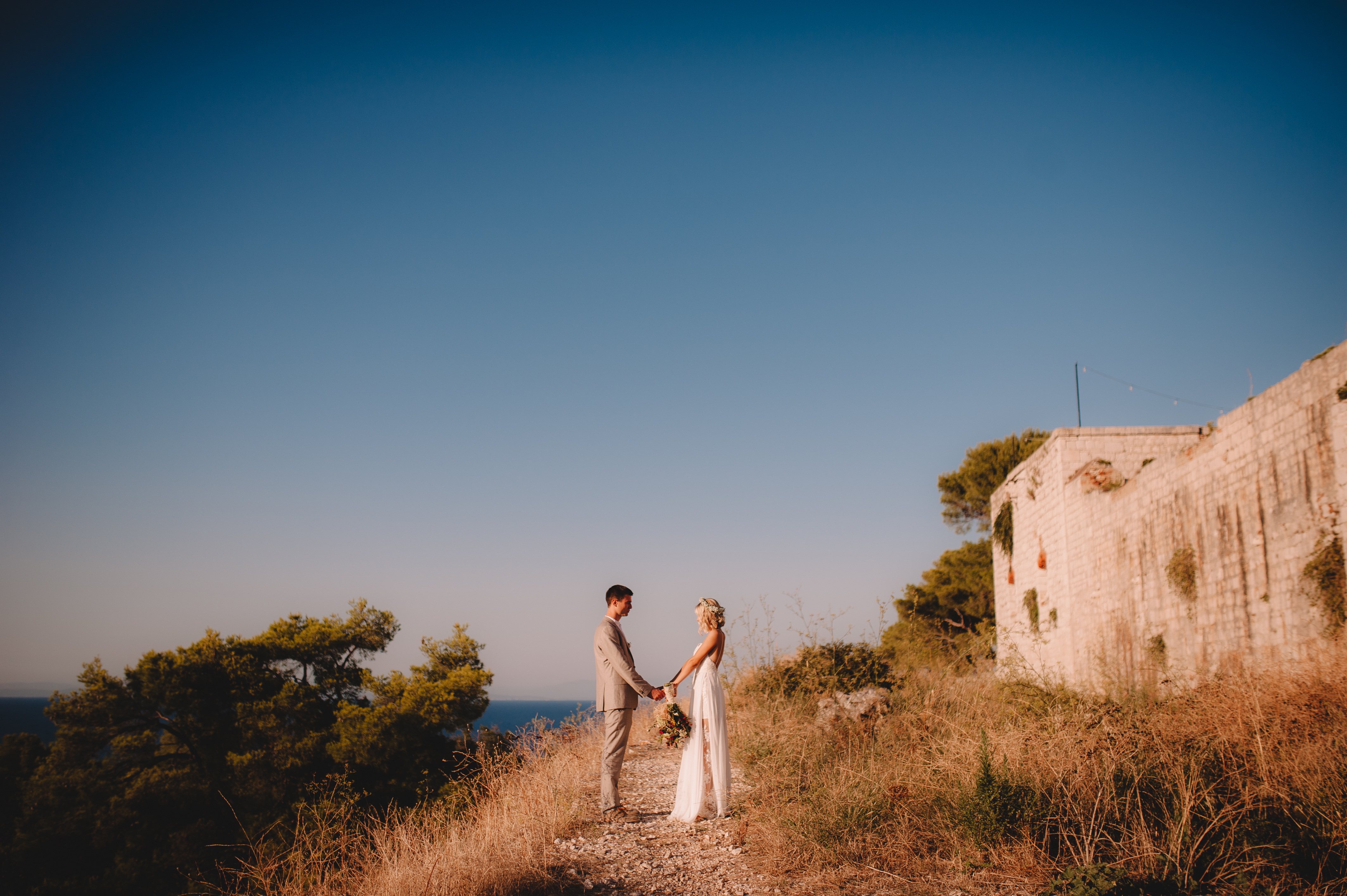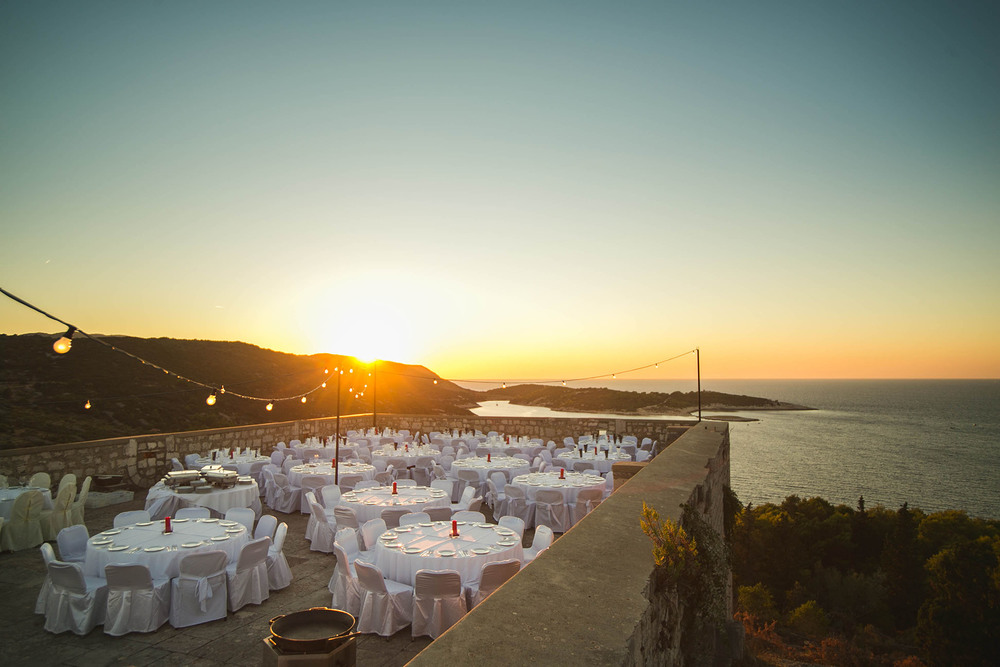 Photo: Onedaystudio